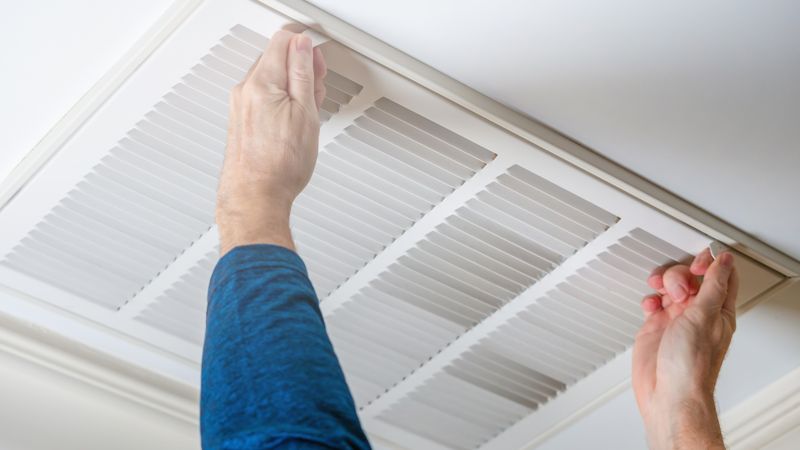 Air Filtration Systems in New Braunfels
Keeping Your New Braunfels Home Clean & Healthy
The air you breathe inside your home is often many times more polluted than the air outside. This is even more true if you have any type of home ventilation system, such as a furnace, AC, or even a simple window fan. If you are concerned about the quality of the air you and your family breathe, it is important to invest in a high-quality air filtration system.
What Is Air Filtration?
Air filtration is the process of removing unwanted particles from the air. The system does this by collecting particulates from the air, which are then removed from the home.
Air Filtration Benefits
There are many benefits to having an air filtration system in your home, including:
Removing allergens, such as pollen, dust, dander, and pet hair
Reducing odors, such as cooking smells and pet odors
Preventing the spread of germs
Creating a more comfortable, healthy living environment
If you are interested in learning more about the benefits of air filtration, or are looking for a technician to install a new filtration system, turn to My Favorite Service Company. We are a family-owned business with years of experience in helping homeowners breathe a little easier.
What Are the Different Types of Air Filtration Systems?
There are many different types of air filtration systems, each designed to remove different particles from the air. The type of filtration system you choose will depend on the type of particles you want removed from the air in your home.
Some of the most common types of air filtration systems include:
Electrostatic filtration systems: Electrostatic filtration systems use an electric charge to collect particles from the air. These systems are good for removing small particulates, such as dust and dander.
HEPA filtration systems: HEPA filtration systems are one of the most common types of air filtration systems. These systems use a very fine filter to catch particles, including dust, dander, and pet hair.
UV filtration systems: Ultraviolet filtration systems use a chemical reaction to kill bacteria and viruses in the air. These systems are especially useful for reducing the spread of germs in the home.
If you are interested in learning more about the different types of air filtration systems, call My Favorite Service Company at (830) 215-8388 today.
Schedule a Free Estimate
Contact My Favorite Service Company Today
Don't suffer through harsh seasons. Let us take care of your HVAC needs!
Why Hire My Favorite Service Company?
Our Family Owned Business Treats Our Customers Like Family Too
The New Braunfels community chooses My Favorite Service Company because we consistently provide honest, outstanding service with professionalism and punctuality. Our mission is to be our customers' favorite HVAC service provider by doing our jobs right the first time with a 100% satisfaction guarantee. No matter what service you need, we'll diagnose the problem and recommend the best solution for your needs, all at a price that fits your budget.
100% Free Quotes

We make it easy to get started with a completely free quote.

Same-Day Service

No matter when you need us, day or night, we're available to help 24/7.

Highly Trained Pros

We have years of experience and are dedicated to providing the best customer service.

Satisfaction Guarantee

You can be confident you'll be happy when our team drives away.

Unique Payment Options

Ask about our convenient financing and payment plan options.

Backed by a Warranty

Talk to our team about our heating and cooling services warranty!
Hear From Our Happy Customers
We Don't Settle for Anything Less for Our Customers
It's not just a name, it's a promise to have you saying, "My Favorite Service Company."
"Very professional and prompt."

My Favorite Service Company and their customers are lucky to have him since he is thorough and competent. He was also very personable.

- Edward Phillips

"Nobody better than these guys."

VERY professional and attentive to everything, big and small. It is very apparent they take great pride in making sure you are 100% happy. Noel and his team are absolutely TOP NOTCH and go way above and beyond.

- Kerstan Thomas

"My Favorite says it all and they held to that promise."

Can't say enough. These guys are fast efficient and clean! Complete system under my expected budget and easy payment plan.

- Kenny Powell

"Very professional, and actually cared for us like we were family."

Very professional and actually cared for us like we were family. Even though it took way longer than expected they still stuck with their original price that was quoted to me. I would highly recommend My Favorite Service Company.

- Dylan Grant

"Definitely will be recommending these guys to anyone who asked!"

Absolutely amazing service! Kevin showed up fast and was able to assess our problem quickly. He was even courteous enough to wait to see if everything was functioning up to the proper standard!

- Slade Combs

"I can honestly say that they are My Favorite!"

I cannot say enough about this company. We have used them multiple times for multiple services they respond very quickly, are professional and courteous, and most of all honest.

- Teena Dailey